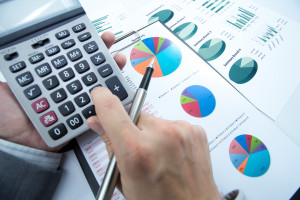 While many entrepreneurs have been quite successful in starting a business on their own in an effort to save as much money as possible, all too often many run into mistakes that could have been avoided had they sought out the expertise of an accountant.
Accountants do much more than tax filing. They can take a thorough look at your finances and forecast your budget and spending throughout the year to ensure your business remains financially healthy and prosperous.
While you may feel a bit uneasy about letting an outsider take a look at the details of how your business operates and your finances, when you hire a skilled accounting professional like Randall Dang, it will actually help set you up for long-term success.
Here are five reasons why entrepreneurs should hire an accountant:
Help Your Write a Business Plan

Whether you're considering starting a business or want to reconfigure your existing business plan, an accountant can add financial projections and other reports to the plan. This will help you develop a plan that is realistic, thus more likely to succeed. Also, you can receive their professional advice and expertise right from the start, helping to save you time and money.
Avoid an IRS Audit
No business owner wants to have to deal with an audit by the IRS, and by hiring an accountant, you can avoid this. Businesses are audited for various reasons, such as making too many mistakes on tax forms, and excessive write-offs, among others. An accountant can ensure your business is fiscally sound year-round.

Save Time
Although it is possible to manage your finances yourself, it takes up a lot of time and effort. As an entrepreneur, your attention should be focused on managing your business. Investing in an accountant and having them manage and track finances will allow you to focus on your business goals.
Maximize on Deductions

During the tax season, business owners think of how they can get the most out of their deductions. But, by the time tax season rolls around, it's usually too late. An accountant can identify potential deductions through the year and advise you on the best decisions for year-end deductions.
Plan for the Future

Where do you want your business to be 10-15 years from now? What are your long-term goals? One of the biggest benefits to hiring an accountant is receiving advice on how to plan for the future. Randall Dang will work with you to ensure your business meets long-term success. By taking a step back and objectively looking at the big picture, he can determine the proper steps to take in order to support the longevity of your business.